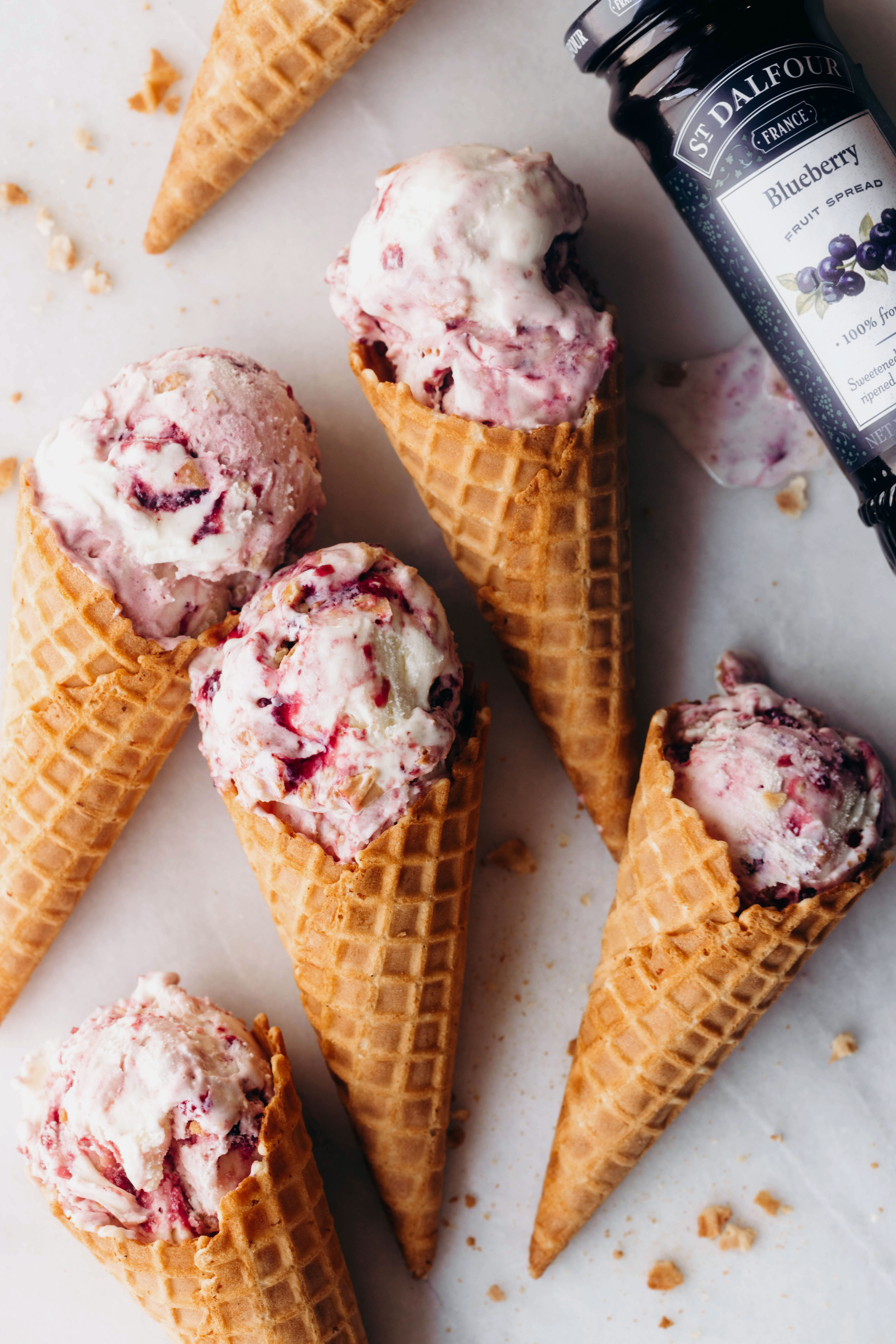 Recipe courtesy of @feastingonfruit
INGREDIENTS
2 cups heavy cream
395 grams sweetened condensed milk
1 ½ teaspoons vanilla extract
1/8 teaspoon salt
1 jar St. Dalfour Blueberry Fruit Spread
6 waffle cones, broken into chunks
INSTRUCTIONS
Use a hand mixer or a stand mixer fitted with the whisk attachment to whisk the heavy cream to stiff peaks (3-4 minutes high), be careful not to over whip.

In another bowl, whisk together sweetened condensed milk, vanilla, and salt.

Gently fold in the whipped cream with a spatula, being careful to keep the mixture as light and airy as possible.

Fold in half of the Blueberry Fruit Spread.

Transfer one-third of the mixture to a loaf pan lined with parchment paper.

Dot with more Blueberry Fruit Spread and sprinkle on abundant cone pieces, then swirl.

Repeat for two more layers until all the ice cream mixture is gone, ending with a swirly layer of fruit spread and cone crumbles.

Freeze at least 8 hours before scooping and serving.