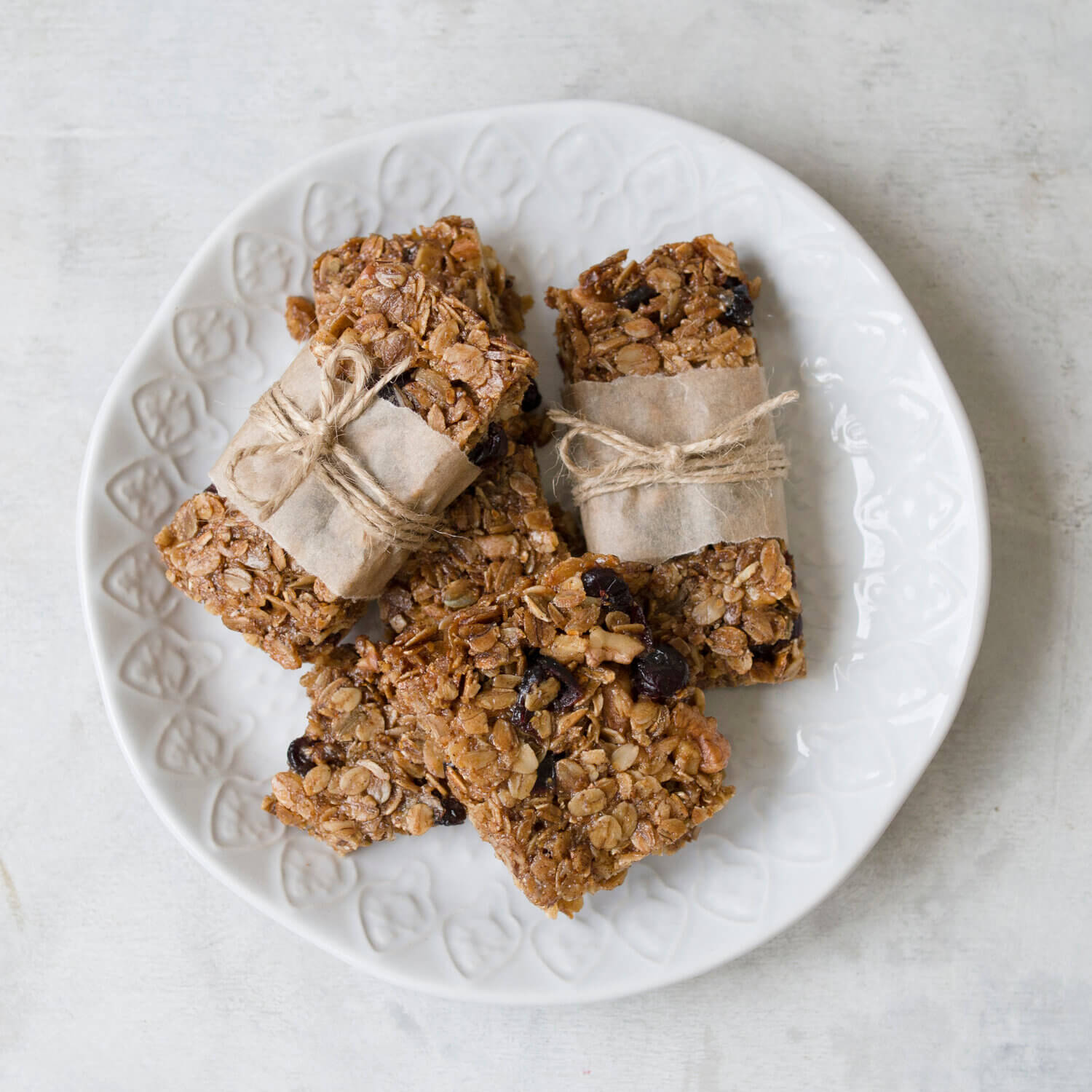 INGREDIENTS
Serves 10
• 3/4 cup butter
• 7 TBSP St Dalfour Classic Honey
• 1 1/4 cup rolled oats
• 1/2 cup dried cranberries
• 2 TBSP St Dalfour Thick Apricot Fruit Spread
INSTRUCTIONS
Preheat oven to 350 degrees Fahrenheit. Line and grease an 8 inch square baking tray.
Heat gently the butter, honey and St Dalfour Thick Apricot Fruit Spread in a saucepan. Remove from the heat and stir in the oats and dried cranberries. Mix well.
Tip the mixture into the baking tray and press down firmly with the back of a spoon. Bake for 15-20 minutes or until golden.
Leave to cool for 5 minutes then score into squares and run a knife around the edge of the baking tray to loosen. Once almost cold, turn out and cut through into squares. Bon Appétit!
Note: These flapjacks will keep fresh for a week if stored in an airtight container, or frozen for up to three months.