Strawberry & Rhubarb
Fruit Spread
Luscious strawberry fruit spread with juicy chunks of rhubarb for the perfect balance of tart and sweet. Pairs well with shortbread, granola and ice cream.
All Natural Ingredients
Fruit (strawberries, rhubarb)
Fruit juice concentrates (grape and date)
Fruit pectin
Lemon Juice
Nutrition Table
Nutrition
Table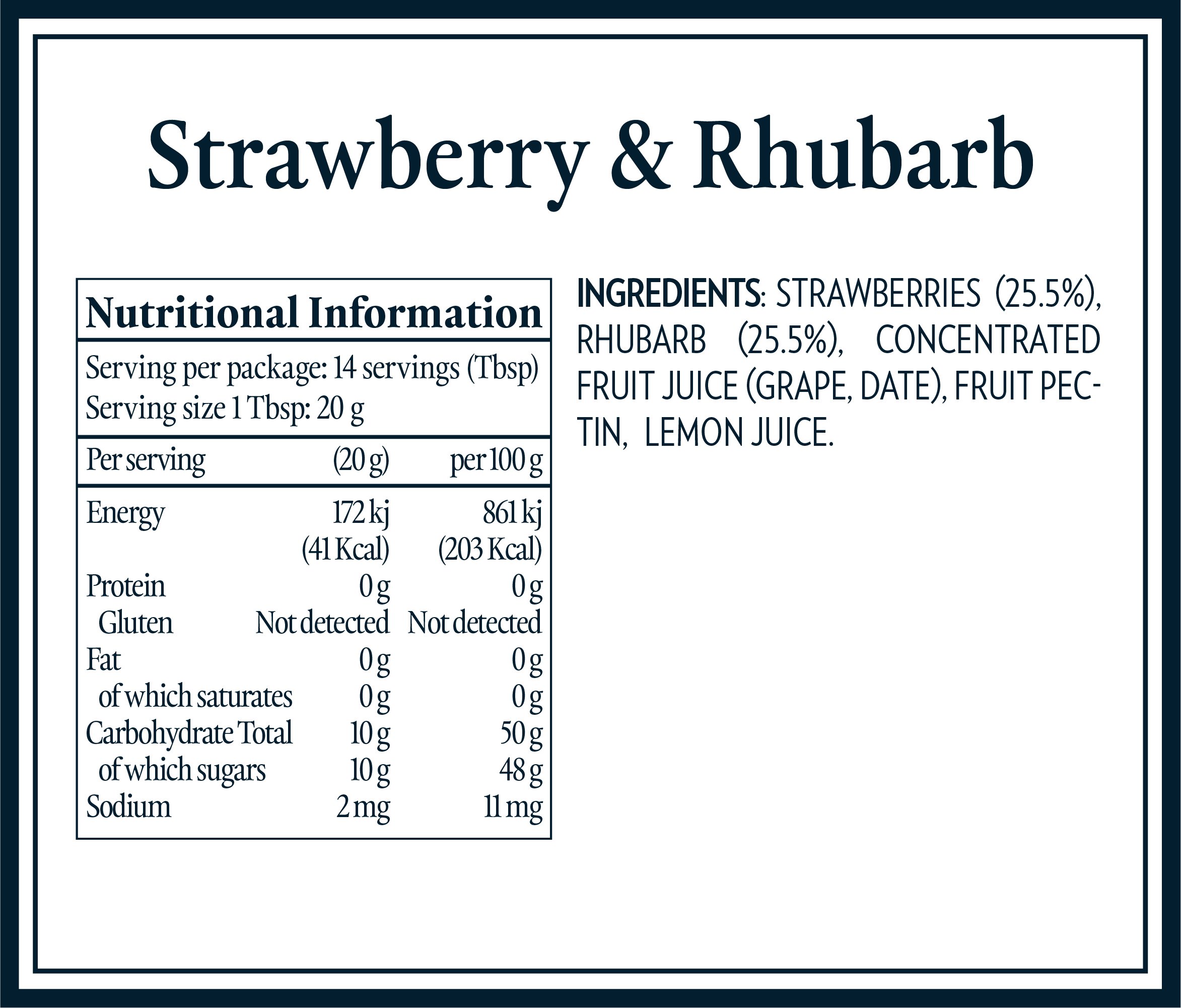 Recipes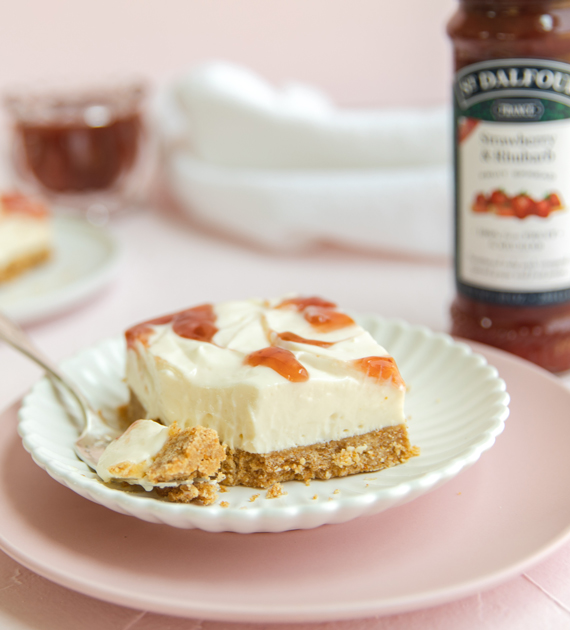 Super easy, no-bake cheesecake bars
With a sweet and salty pretzel crust and soft Strawberry Rhubarb swirls, these cheesecake bars are perfectly balanced in every sense.