Classic strawberry flavor with a velvety finish and rich texture. Pairs well with shortbread, cream cheese and champagne.
All Natural Ingredients
Strawberries
Fruit juice concentrates (grape and date)
Fruit pectin
Lemon Juice
Nutrition Table
Nutrition
Table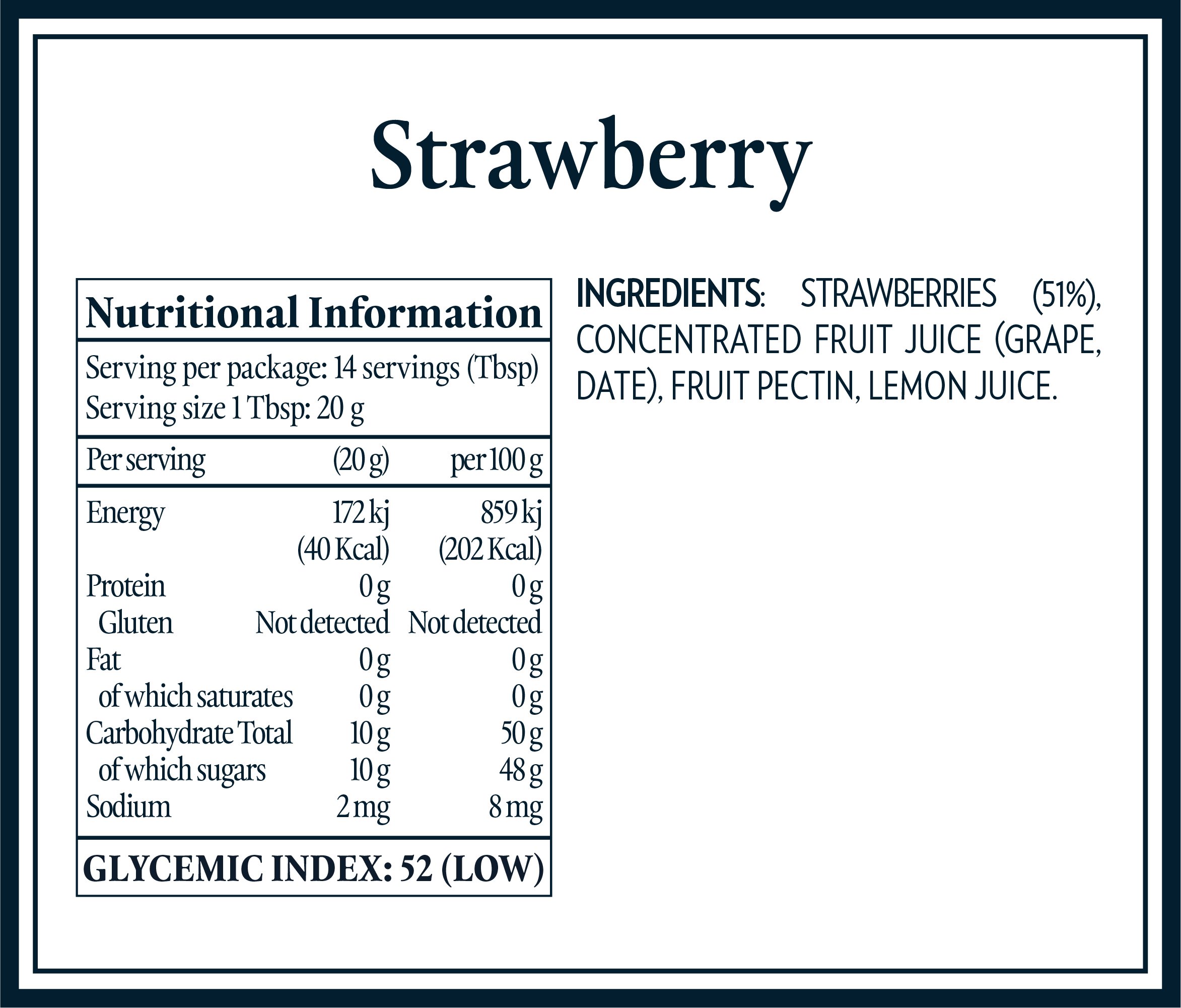 Recipes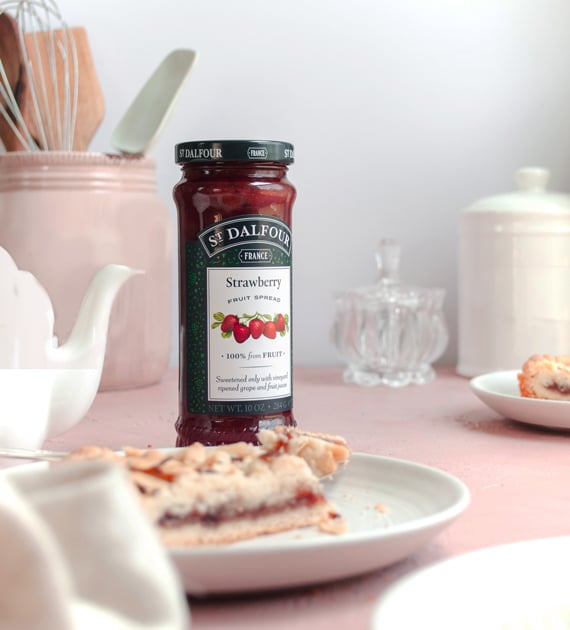 Buttery and soft, with a light crunch and rich strawberry flavor
This tart is buttery and soft, filled with strawberry fruit spread and topped with shortbread crumbs and sliced almonds.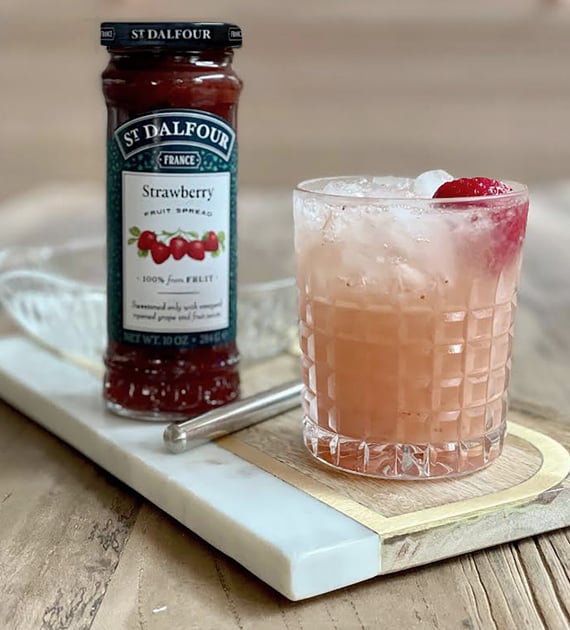 A refreshing cocktail for any time of the year
Orange, lime and St Dalfour Strawberry Fruit Spread- add in a bit of tequila and you have yourself the fruity margarita of your dreams.