Classic raspberry flavor with a noticeable tartness and sweet finish. Pairs well with French toast, ricotta and angel food cake.
All Natural Ingredients
Red raspberries
Fruit juice concentrates (grape and date)
Fruit pectin
Lemon Juice
Nutrition Table
Nutrition
Table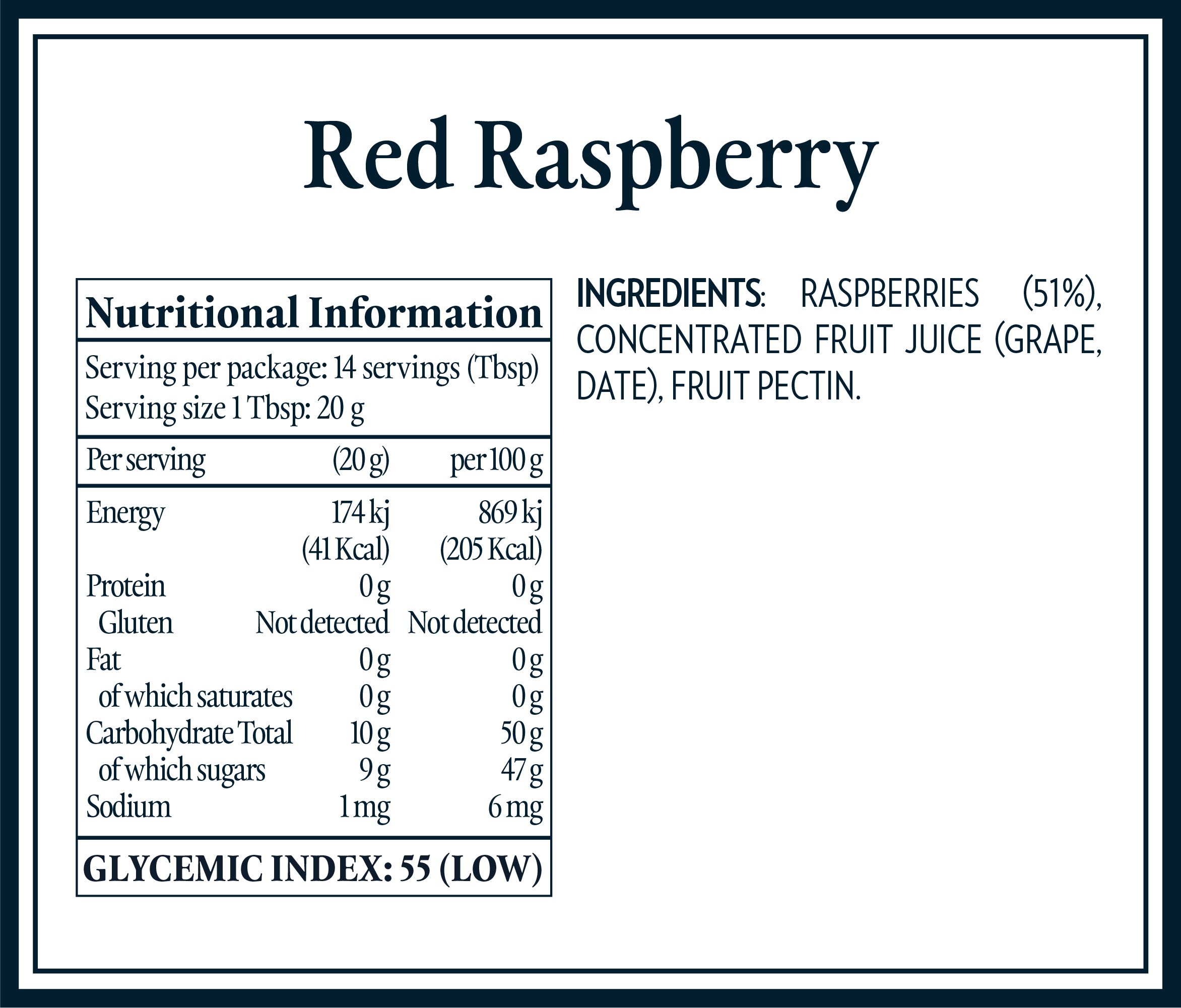 Recipes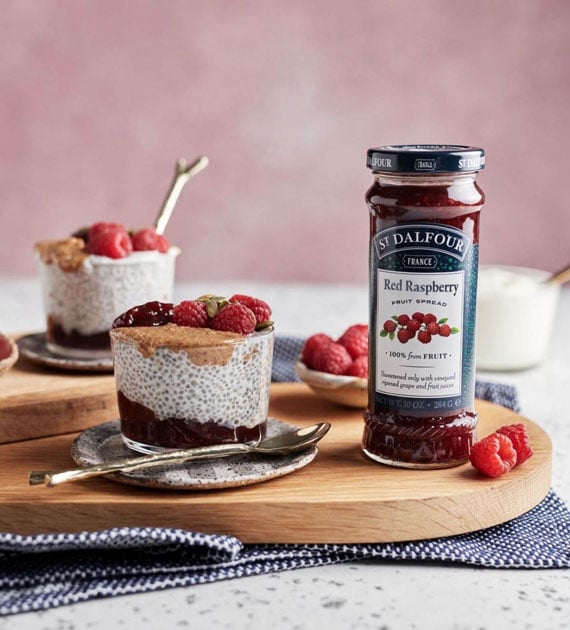 A quick snack, packed with nutrition
This Red Raspberry & Chia Seed parfait is an easy and healthy recipe to make for breakfast, as a snack or even as a hearty dessert.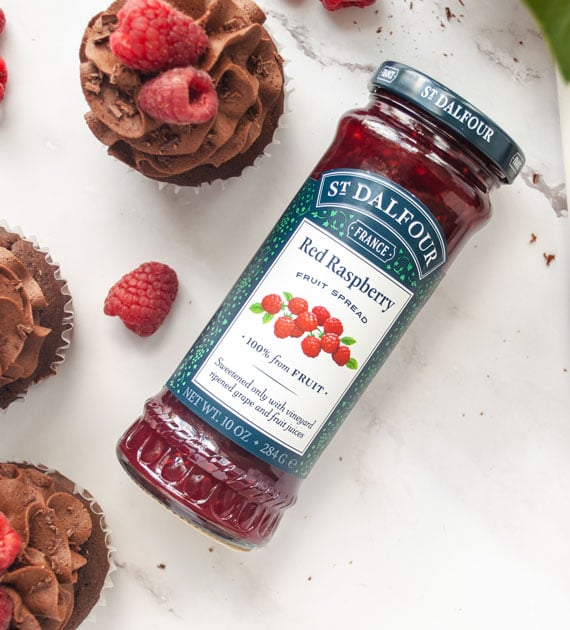 A recipe the kids are sure to love.
These soft and fluffy cupcakes are topped with creamy chocolate buttercream and filled with tart Raspberry fruit spread. They're very easy to prepare and lip-smackingly good!