Orange Marmalade
Fruit Spread
Traditional orange marmalade with a superb flavor complete with a noticeable tartness. Pairs well with chocolate, gouda and homemade biscuits.
All Natural Ingredients
Oranges with peel
Fruit juice concentrates (grape and date)
Fruit pectin
Lemon juice
Nutrition Table
Nutrition
Table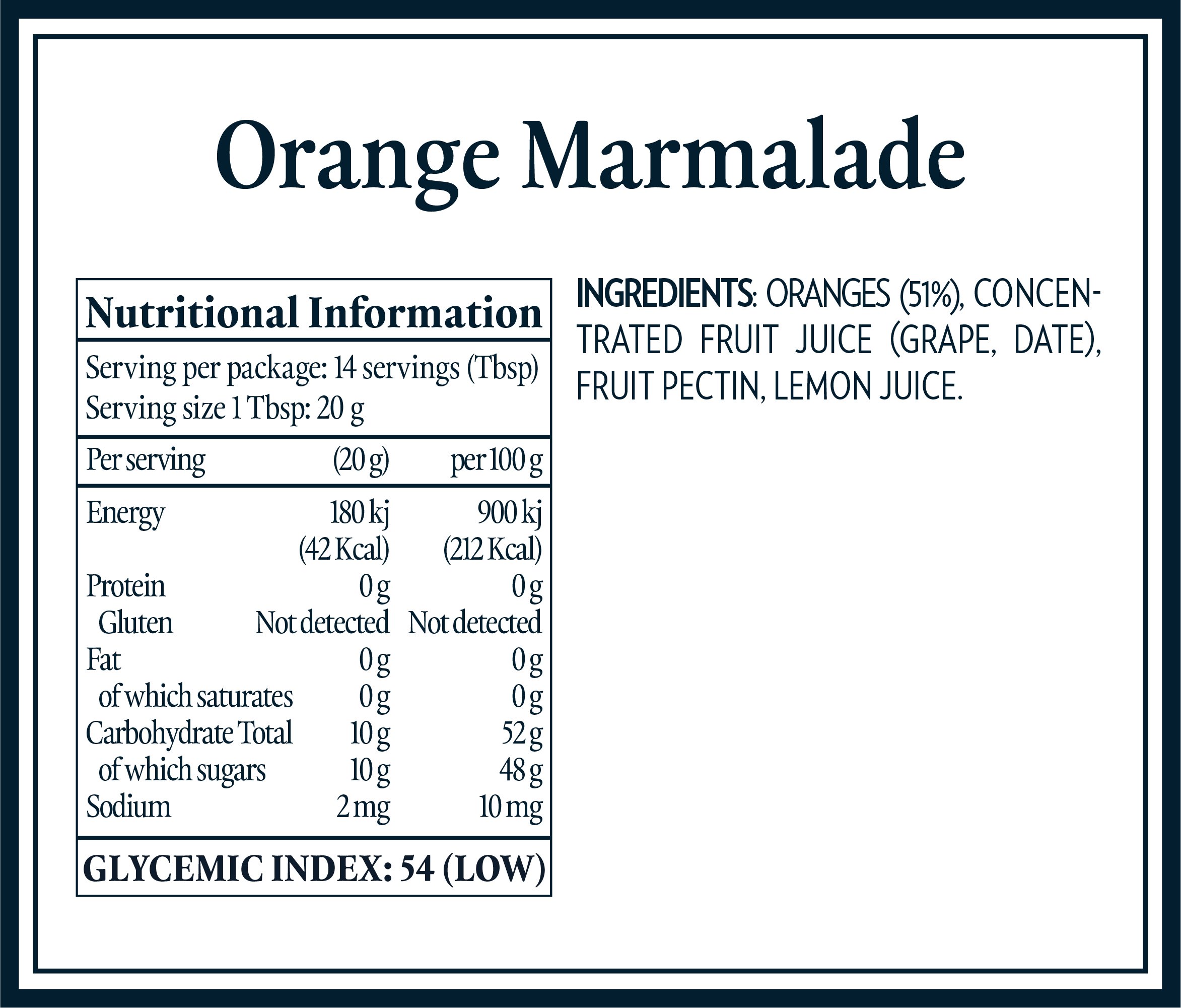 Recipes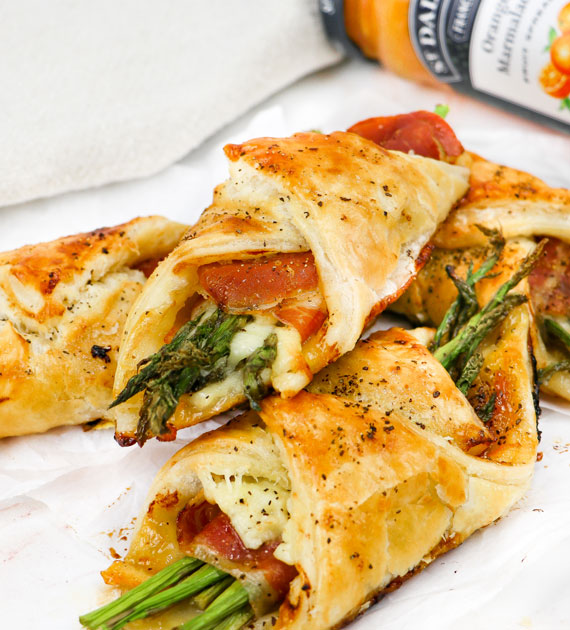 An elegant spring appetizer.
A simple recipe with flavorful ingredients– golden puff pastry topped with asparagus, prosciutto and St Dalfour Orange Marmalade Fruit Spread.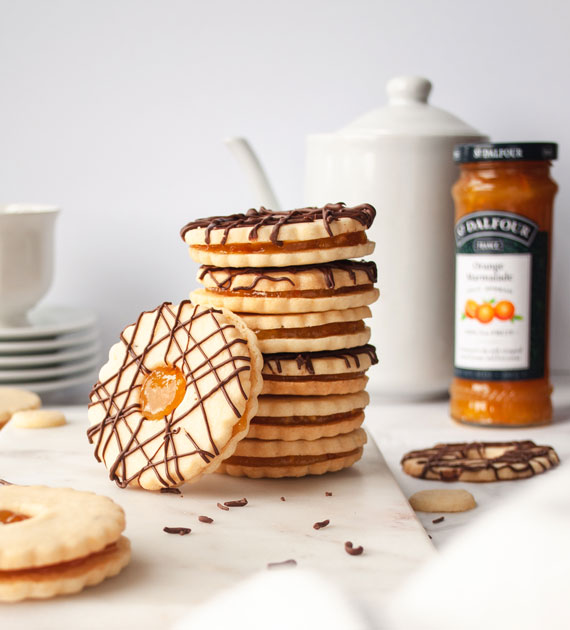 Snack time made easy.
These cookies are melt-in-your-mouth soft with a hint of Rosemary and filled with a tart orange marmalade.