Orange & Ginger
Fruit Spread
Intense orange flavor complimented with zesty ginger for a unique bite. Pairs well with tea, scones and stir fry.
All Natural Ingredients
Oranges with peel
Ginger
Fruit juice concentrates (grape and date)
Fruit Pectin
Lemon juice
Nutrition Table
Nutrition
Table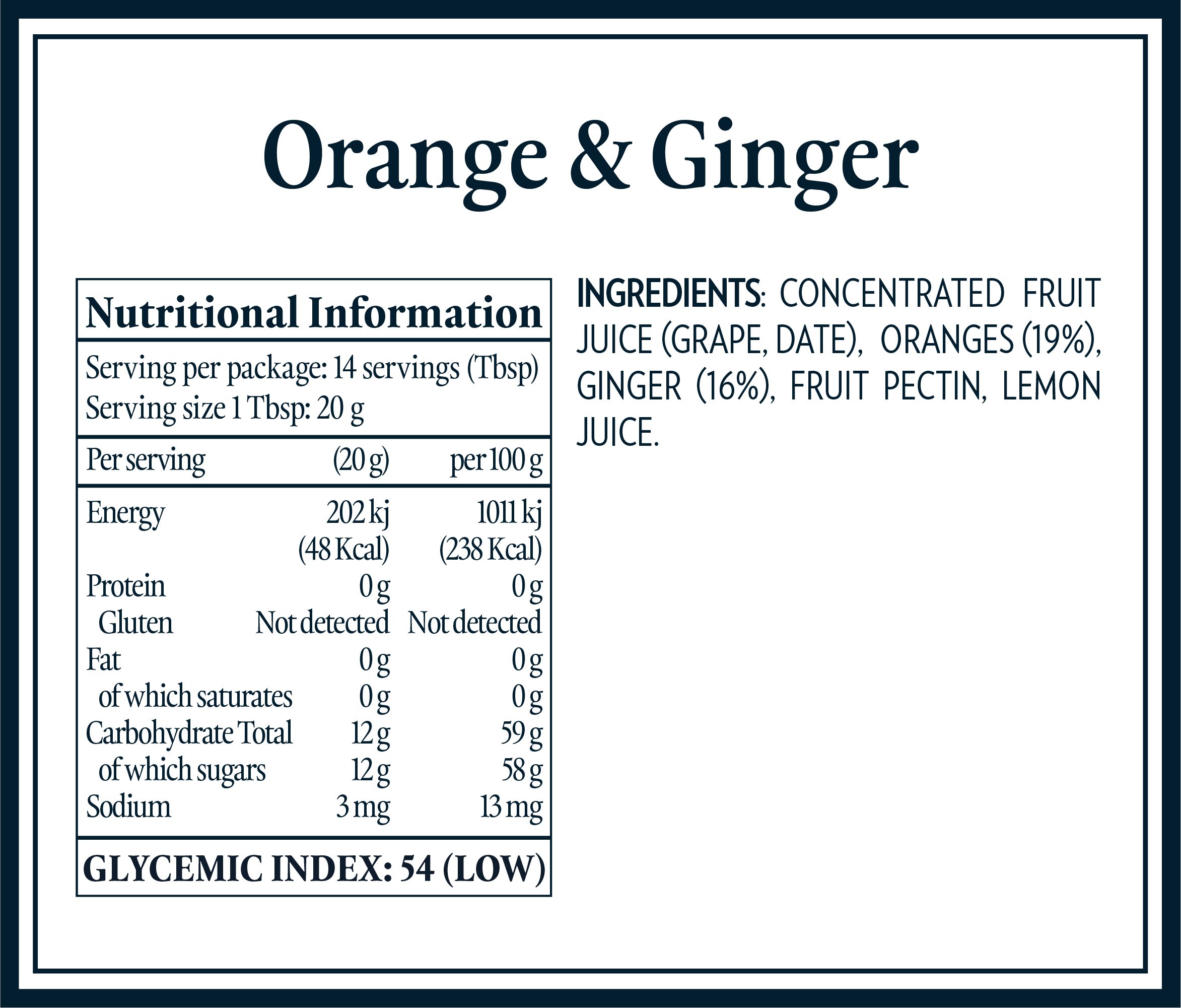 Recipes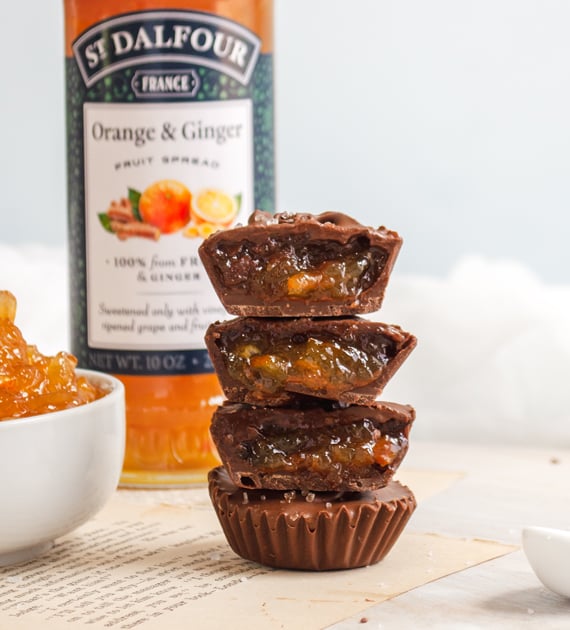 These are the simplest chocolate-filled cups you'll ever make!
Made in under 20 minutes and with only 3 ingredients, these dark chocolate cups are filled with an Orange & Ginger Fruit Spread and topped with sea salt.