Heritage Peach
Fruit Spread
Fresh notes of peach with a silky, delicate finish. Pairs well with crumpets, cloves and blue cheese.
All Natural Ingredients
Peaches
Fruit juice concentrates (grape and date)
Fruit pectin
Lemon juice
Nutrition Table
Nutrition
Table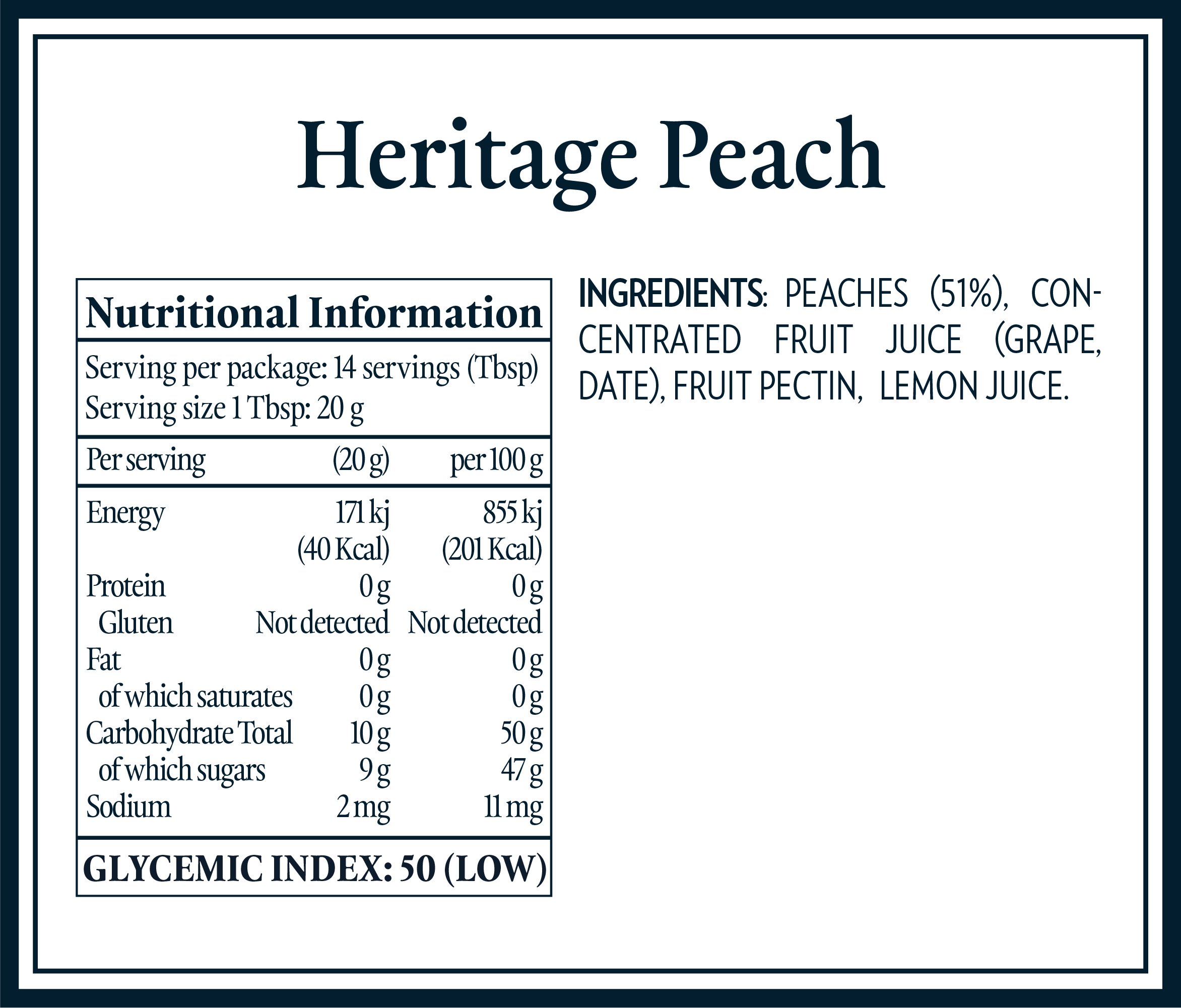 Recipes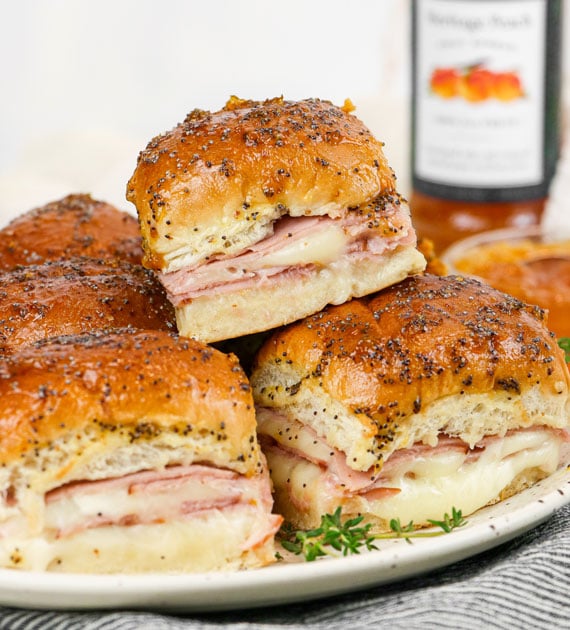 Savory & flavorsome, these sliders are perfect for a tasty on-the-go lunch.
Baked juicy ham and swiss, nestled in soft Hawaiian rolls and brushed with a Heritage Peach, olive oil, mustard and poppy seed glaze.