Perfectly balanced with lush notes of cherries, red raspberries, blackberries and strawberries. Pairs well with waffles, vanilla yogurt and English muffins.
All Natural Ingredients
Strawberries
Black raspberries
Red raspberries
Black cherries
Fruit juice concentrates (grape and date)
Fruit pectin
Lemon Juice
Nutrition Table
Nutrition
Table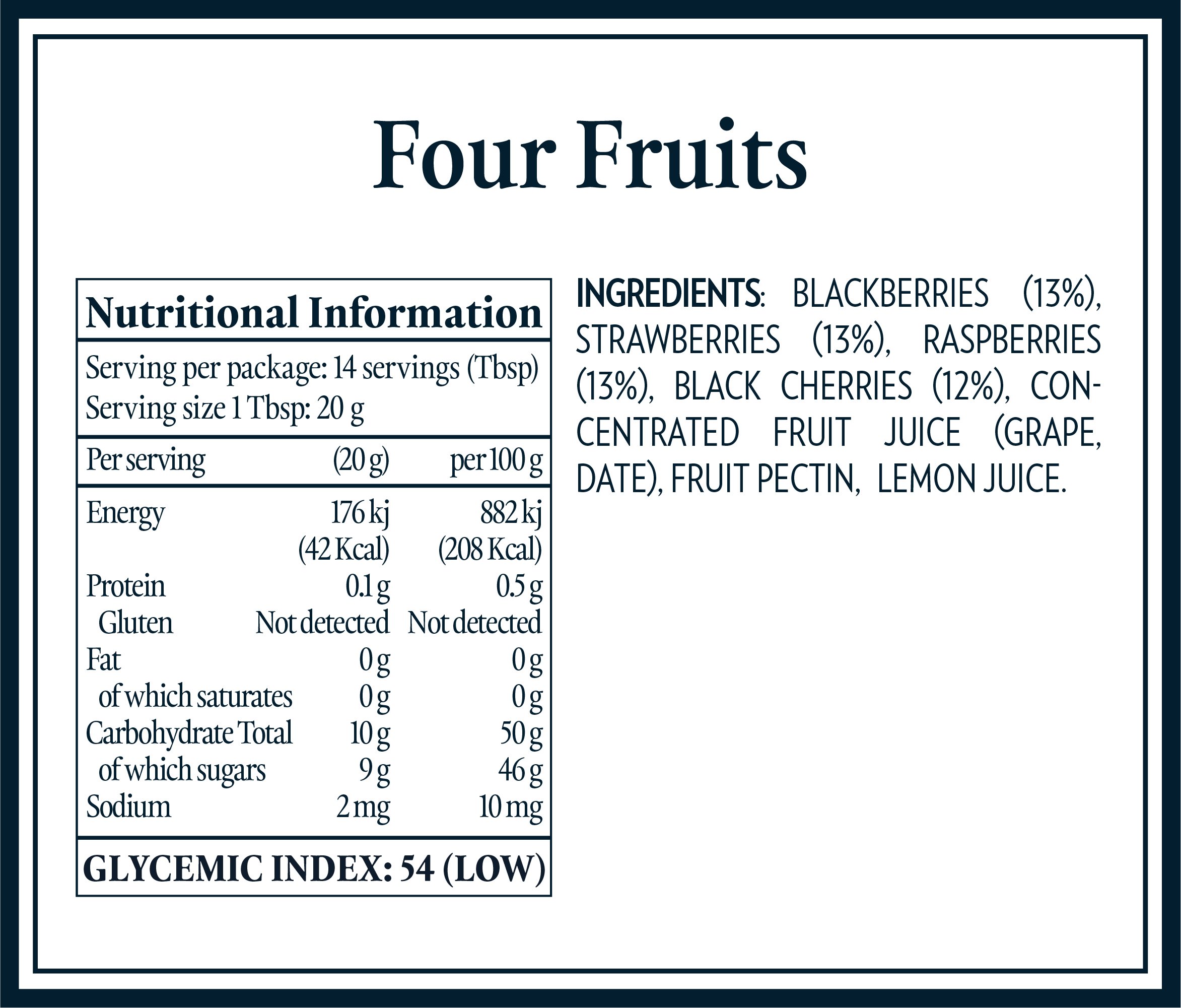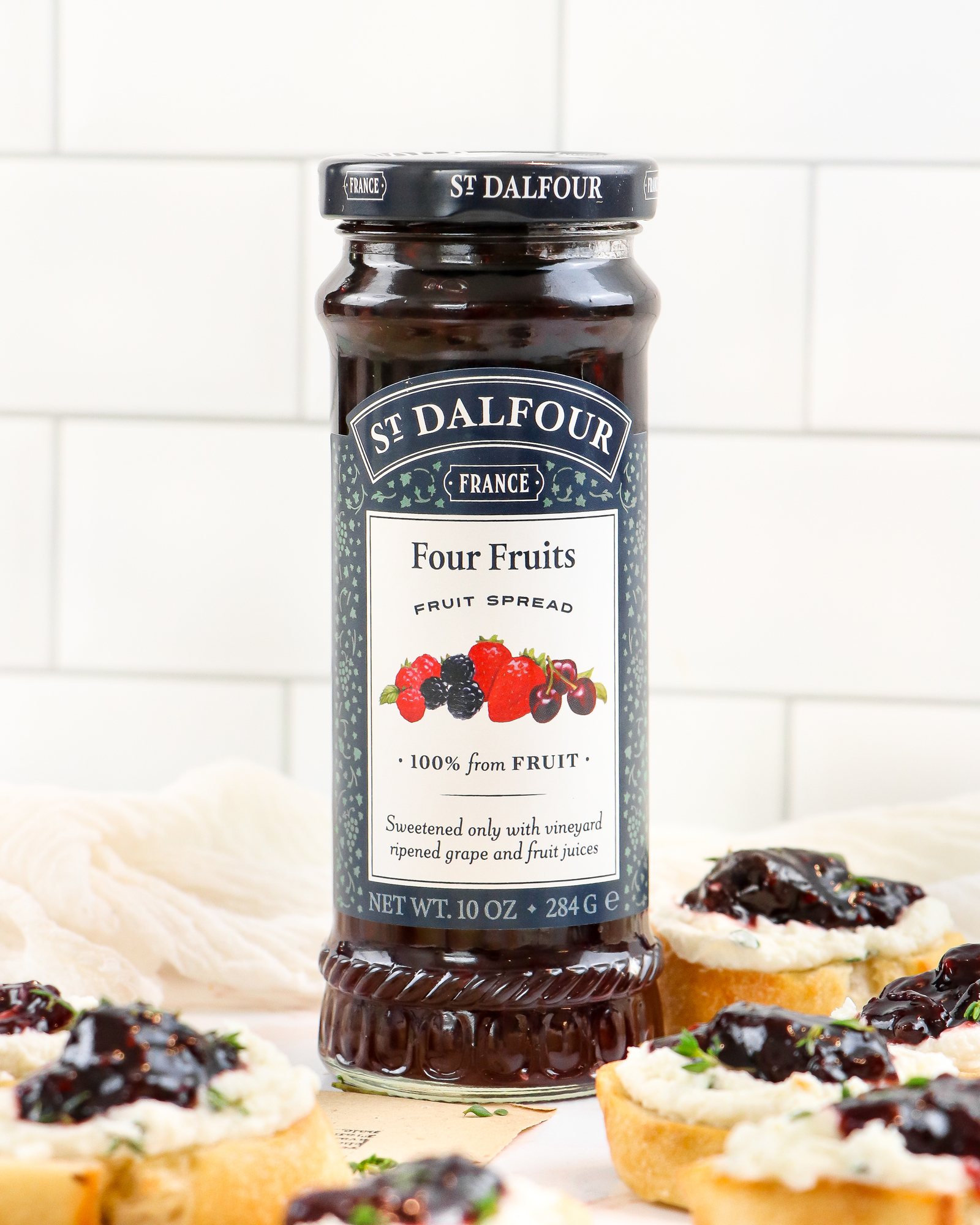 A flavorful and textured crostini with goat cheese and St Dalfour four fruits fruit spread.
Soft, earthy goat cheese whipped with honey and slightly lemony thyme for a next-level crostini topped with four fruits fruit spread.
Quick, classy & bubbly
This elevated cocktail is the perfect mix of fruity and fresh.