Decadent figs with a clean finish and delightful texture. Pairs well with cheese, prosciutto and pears.
All Natural Ingredients
Figs
Fruit juice concentrates (grape and date)
Fruit pectin
Lemon juice
Nutrition Table
Nutrition
Table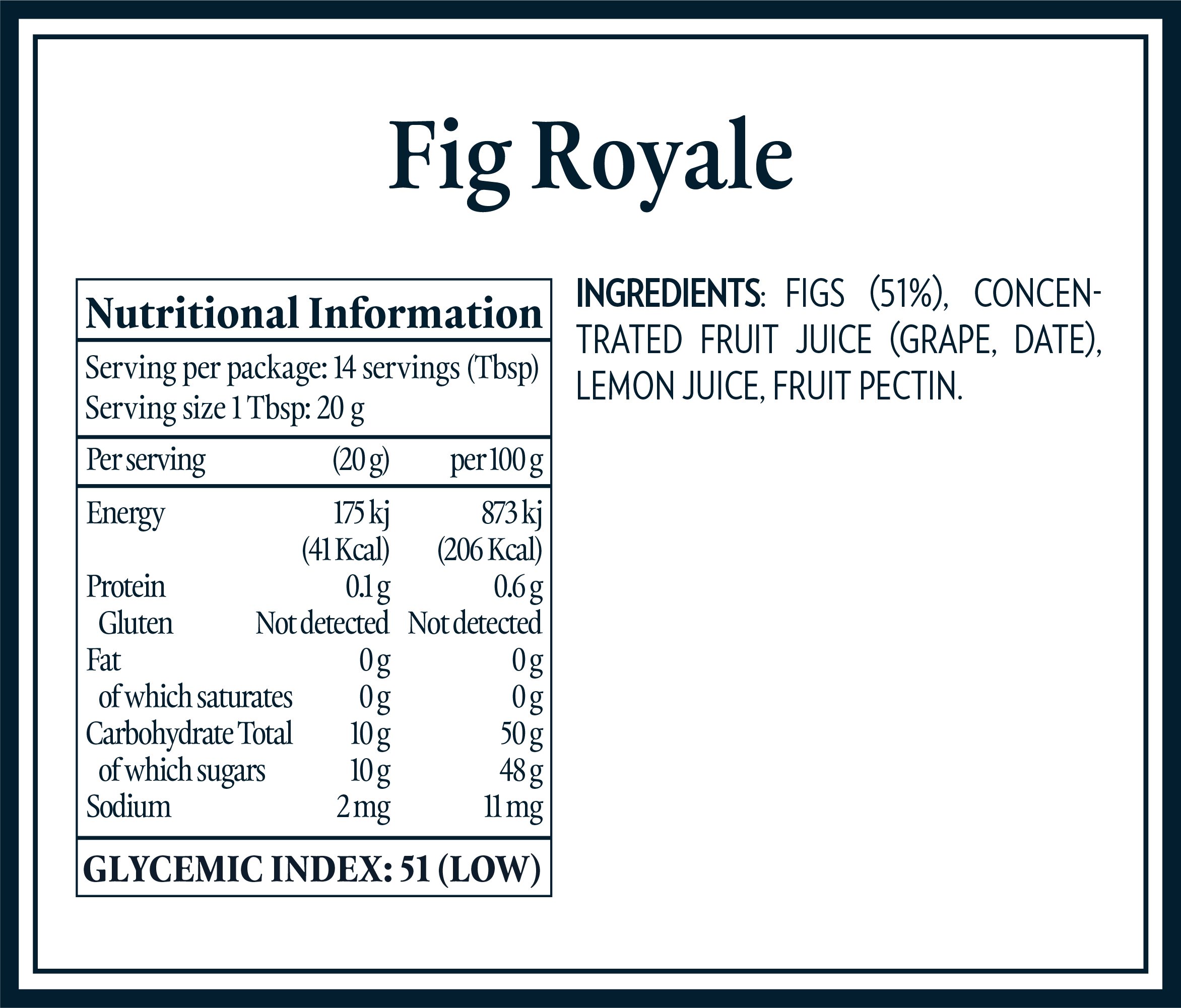 Recipes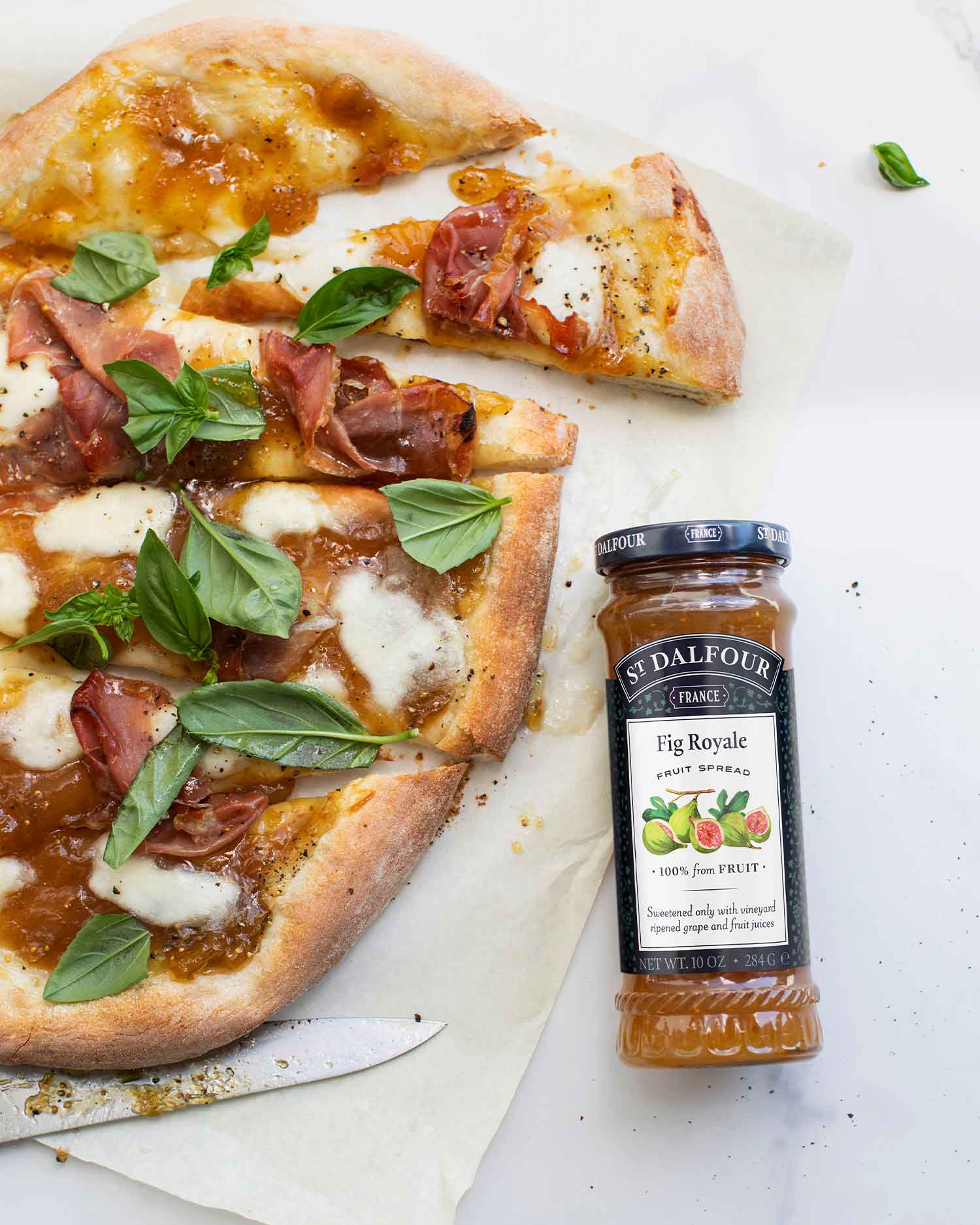 Make this quick and easy recipe in minutes for a delicious dinner!
This fig & basil flatbread features sweet figs and fresh basil for a sweet and savory meal that really satisfies.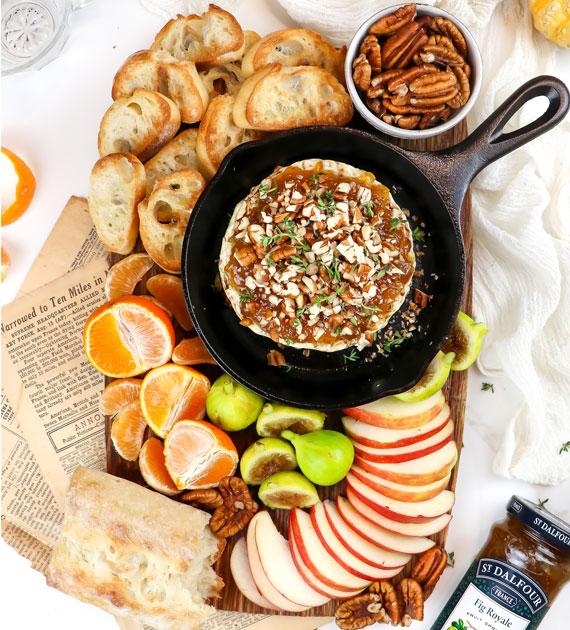 A mini charcuterie board filled with Autumn delights.
This signature Thyme & Fig Baked Brie is made using St Dalfour Fig Royale for a 100% fruit spread that adds incredible flavor with simple ingredients!