Superb, rich blueberry character with gobs of whole blueberries. Pairs well with pancakes, ice cream and peanut butter.
All Natural Ingredients
Blueberries
Fruit juice concentrates (grape and date)
Fruit pectin
Nutrition Table
Nutrition
Table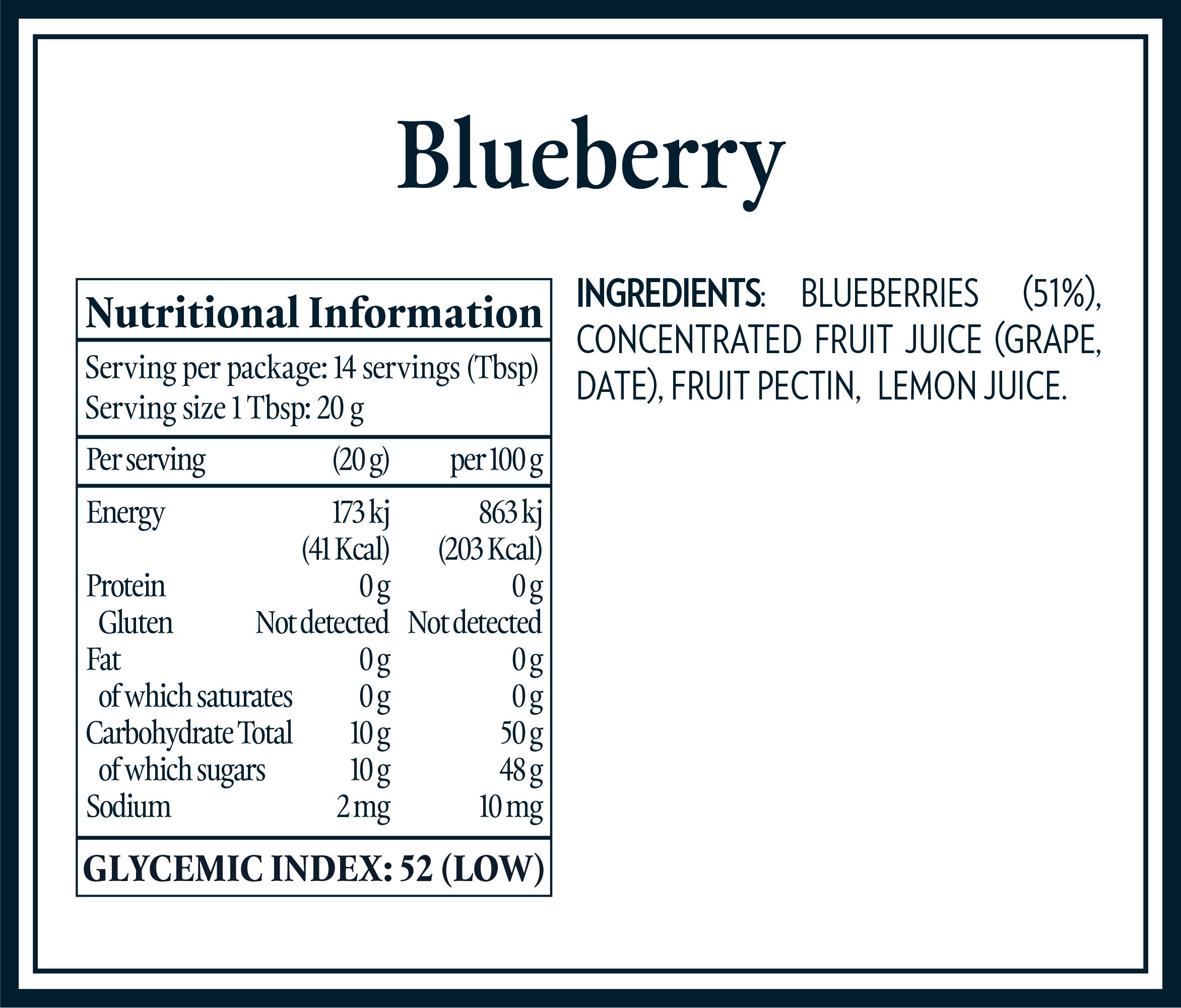 Recipes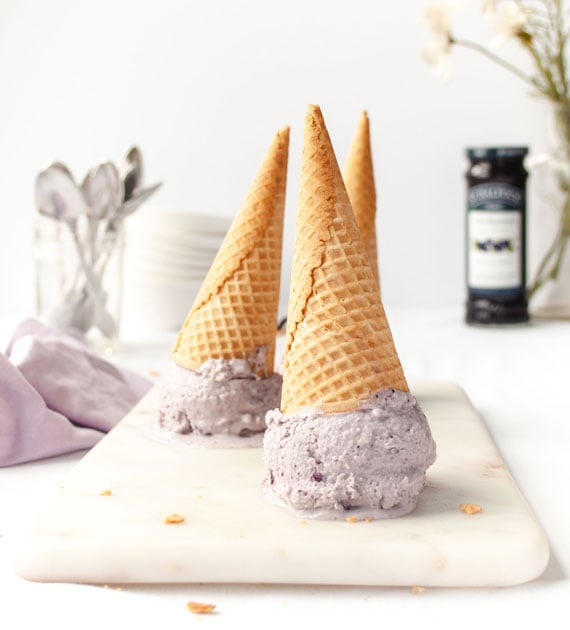 Homemade blueberry & lavender ice cream, the quintessential summer treat
This no-churn ice cream with a blueberry and lavender swirl sounds complicated, but it couldn't be any simpler! With only four ingredients, it's not only easy but incredibly original and delicious.⁠