Juicy, tart black raspberries perfectly balanced with a sweet finish. Pairs well with French toast, yogurt and granola.
All Natural Ingredients
Black raspberries
Fruit juice concentrates (grape and date)
Fruit pectin
Lemon juice
Nutrition Table
Nutrition
Table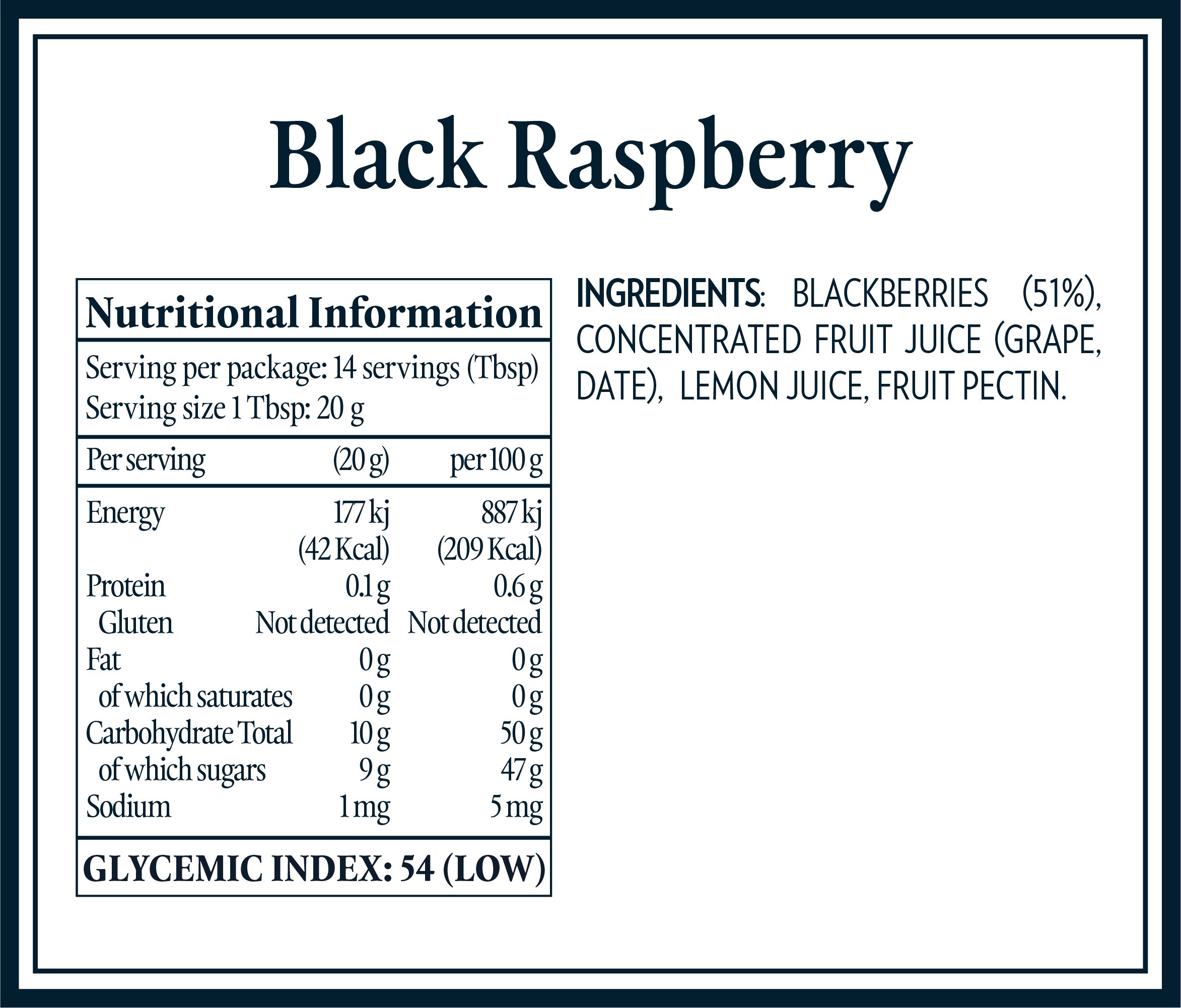 Recipes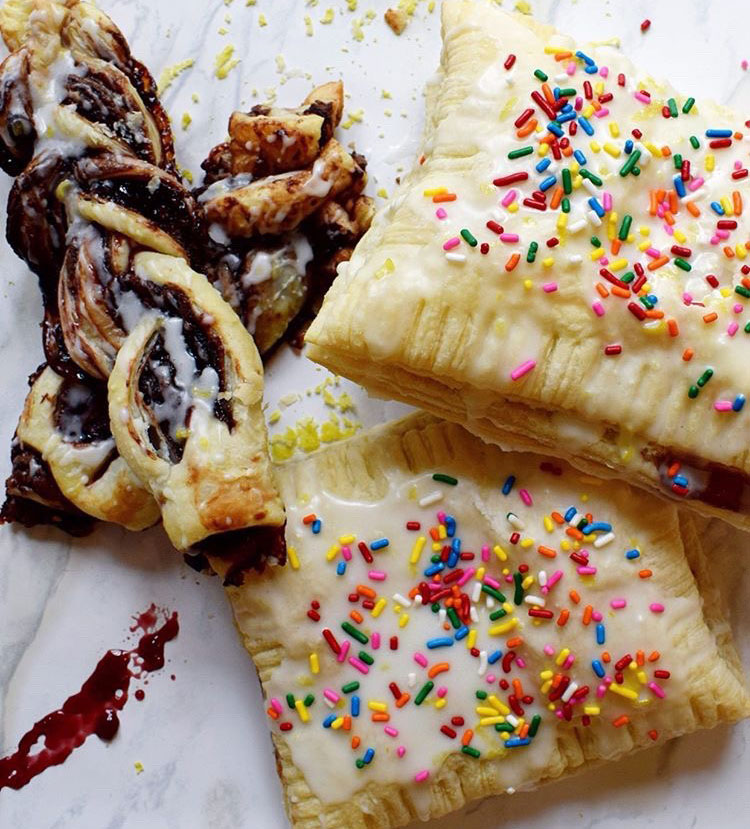 A delicious and impressive sweet treat for brunch or dessert.
This buttery, flaky, braided puff pastry is filled with tasty Black Raspberry Fruit Spread.