Classic cherry flavor complete with a noticeable tartness. Pairs well with cheesecake, truffles and sourdough toast.
All Natural Ingredients
Black cherries
Fruit juice concentrates (grape and date)
Fruit pectin
Nutrition Table
Nutrition
Table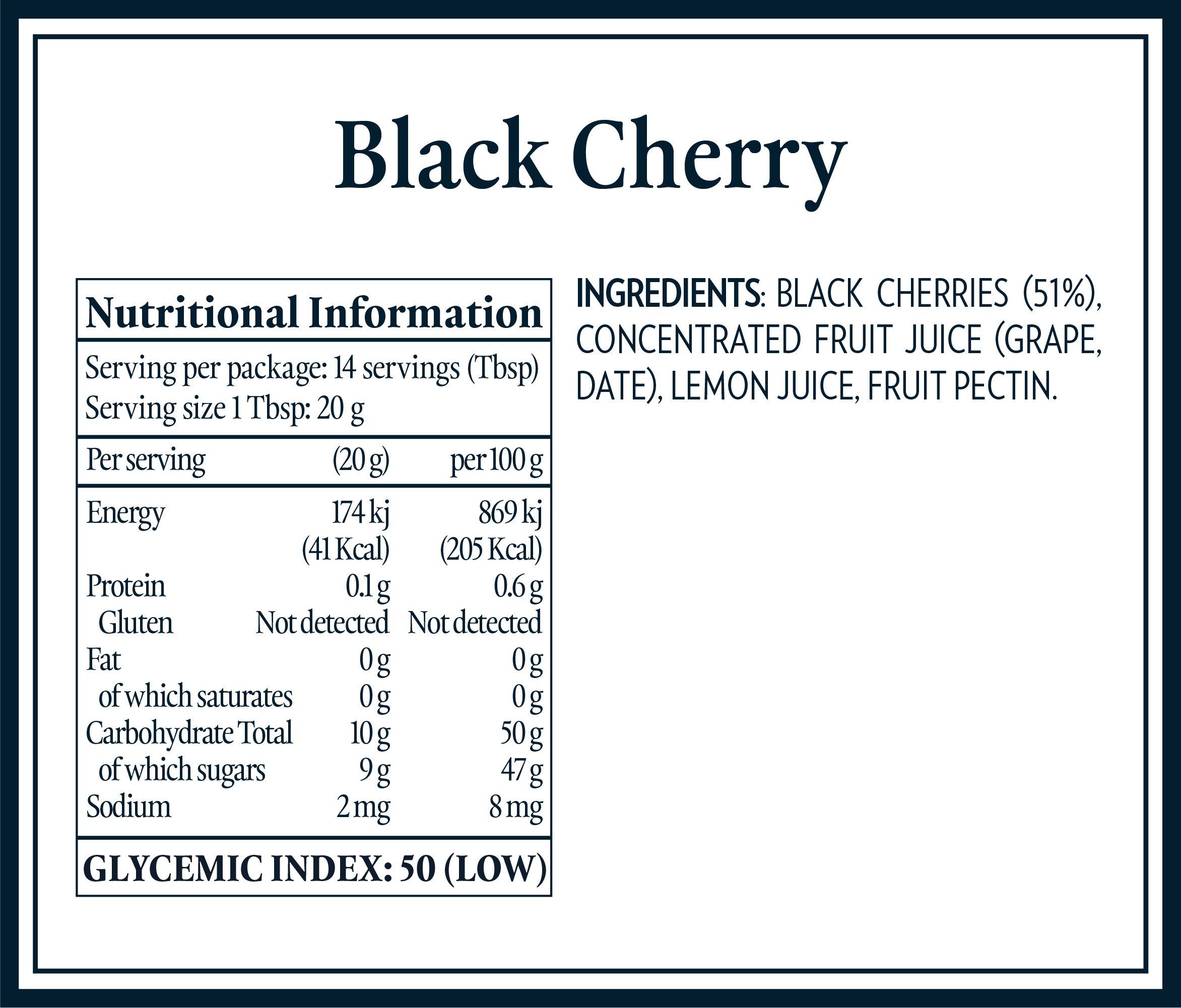 Recipes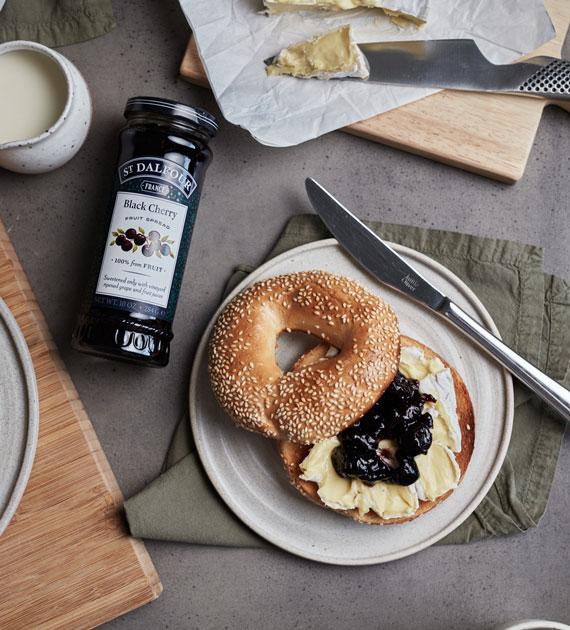 The brunch bagel of your dreams.
This simple, yet sophisticated, brie and black cherry bagel can turn any brunch party into an elegant event.